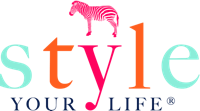 Headshot Virtual Styling
1. If you live anywhere in the US yes, I can help you! (this is only because of the stores I am familiar with and shipping issues) I have done outfits for other countries if you can get the stores to ship to you that is okay too.
2. Virtual headshot syling includes up to THREE looks for your photo session. All sent to you in a photo collage, with links to each purchase each piece.
3. This process takes a minimum of two-four weeks if you are in a time crunch please let me know before purchasing. Then I can let you know if I will have time to get your sets completed 🙂
4. You will pay for the sets via Paypal and I will send you a questionnaire.
5. I will email you a questionnaire!
This is the most important step please read!!
ALL information has to be on this questionnaire, if you send me three different emails with bits and pieces of information I WILL miss something, and I don't want to miss anything.
I want to deliver you outfits that you love and meet all your needs!
6. Return the completed questionnaire to me please, jennifer@styleyourlifeblog.com
7. You are put into the "line" as soon as I receive your completed questionnaire and photos back, not when you purchase.
8. I will put the sets together and send them to you first. Then I post them on my blog. The reason I send them to you first? The outfits I post frequently have pieces that sell out so I'd hate to send you a set when items are no longer available.
9. You look awesome in your photo session!!
All communication will be via email. If you live in San Diego and you want to hire me to physically shop for you, or want to schedule a phone appointment I will charge you my standard hourly rate.
Please allow a minimum of two to four weeks for "delivery" of your virtual sets.
See some of my kiddo styling here
Click here to purchase!