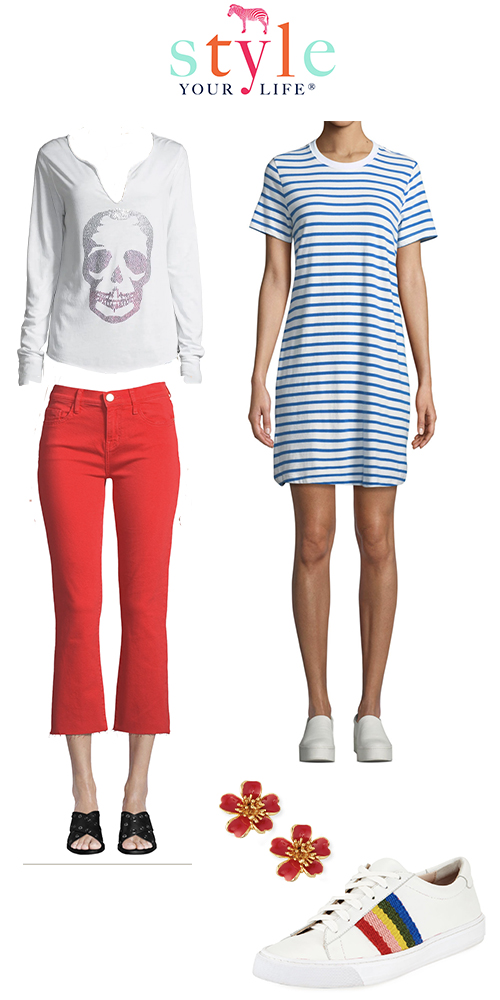 Zadig & Voltaire Tee $128 now $56
Current/ Elliot Red Crop Jeans $228 now $57
Current/Elliot  T-Shirt Dress $168 now $50
Oscar De La Renta Earrings  $190 now $93
Rainbow Sneakers – $325 now $159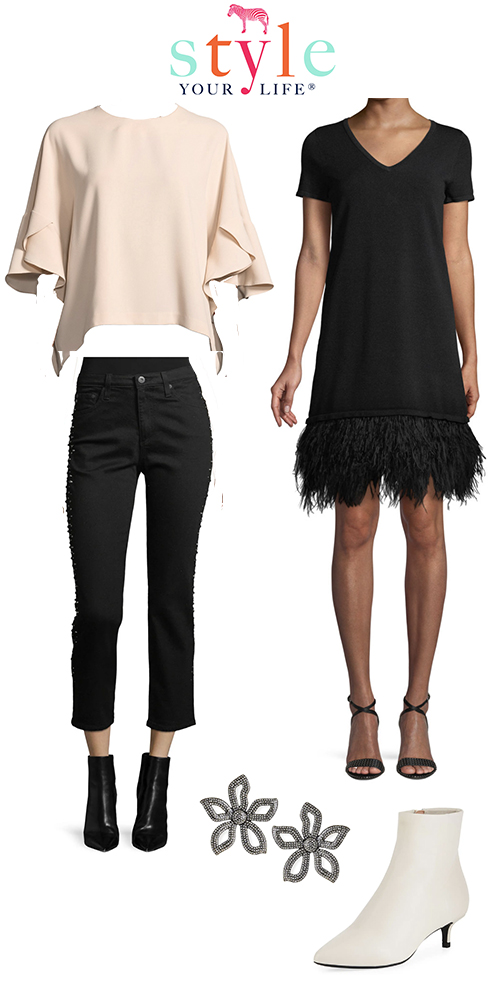 IRO Flutter Sleeve Blouse $276 now $135
AG Black Jeans with Studded Trim $325 now $113
 Milly Feather-Trim Dress was $475 now $232
Flower Statement Earrings $58 now $40
Taryn Rose White Bootie $150 now $45
You should always try to shop up… By this I mean go to stores you think may be out of your price range and check out their sale sections!!!
Why?
1. You can find items marked down so much they end up being LESS than an item at a discount store. Example above… The white booties!! That's what you'd pay full price at Target!!
2. It exposes you to new designers, brands, and stores. Therefore teaching you more about fashion and what is available in the world of fashion
3. If you spend more you often get what you pay for… The clothes will fit better, feel better  (softer), and last longer!
4. If you tire of a piece you can resale and make some of your initial investment back!! Consignment and resale shops frequently don't take discount store items!
But REMEMBER this doesn't mean purchase random items because they are a good deal!! NEVER do that. Only buy items that will be useful to your lifestyle, you will wear and are flattering on you!!