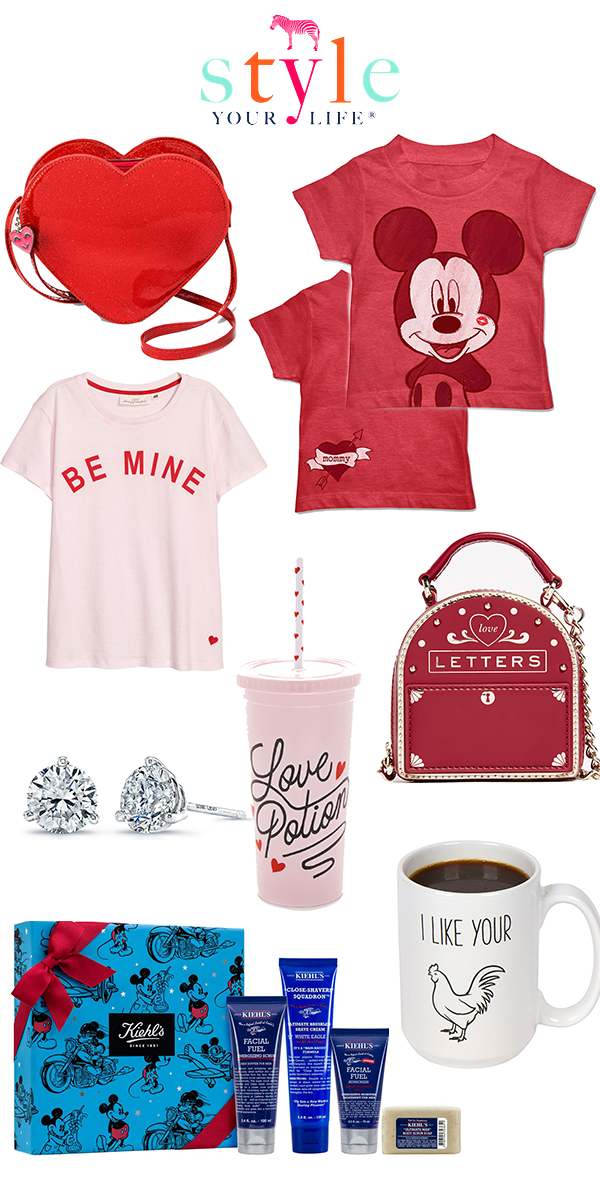 For all of you that still have no idea what you are getting your loved ones for Valentine's Day. Present company included!!!
Hope this little gift guide I put together helps a little at least 😉
Oh and if you haven't seen my new videos on YouTube… Head over to check them out and Subscribe so you'll be notified when I post new stylist wisdom 😉 xo
 Heart Purse- ONLY $9.99 at Target 
Mickey Mouse Tee- Love the Mommy detail on the back! 
Be Mine Tee- an H&M treasure $12.99
Diamond Studs- With a variety of sizes for different budgets 
Love Potion Tumbler- Drink More Water
Kate Spade Love Letters Handbag- Have it. Love it
Kiehls Shaving Cream Set- It's really a gift for both of you