First I want to say if you haven't checked out the new wing at Westfield UTC, you must. I especially love it at night with the twinkle lights and the firepits! As you know my job is heavy on shopping….and one my challenges is finding the newest and best pieces for myself and my clients. So I am delighted to have several new store options here in San Diego!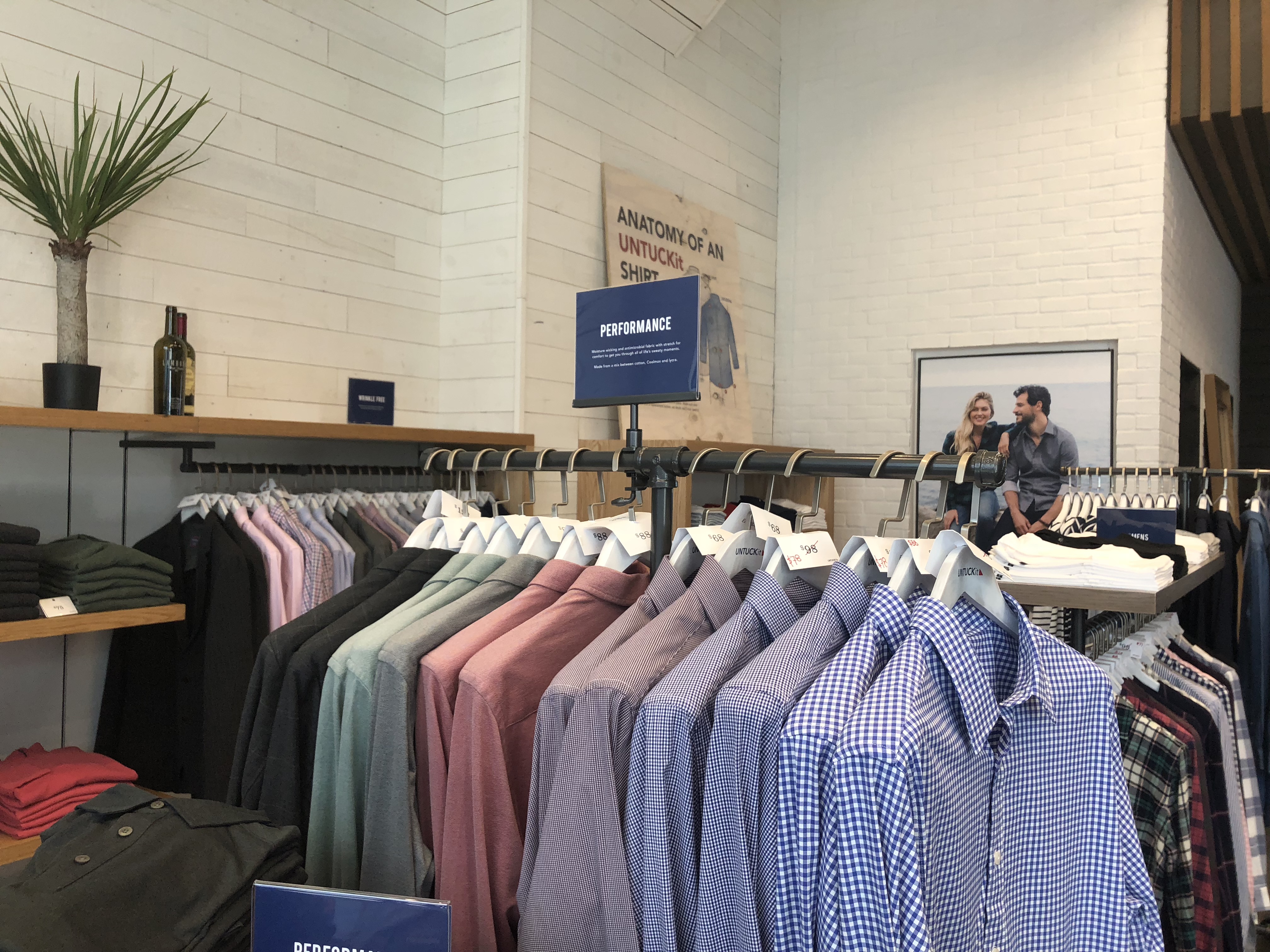 First I'd like to tell you about UNTUCKit. This brand is fairly new and their entire line is based on the fact you don't tuck. 🙂 UNTUCKit's main focus is button-down shirts for men and women although they do also have a few more casual tops, and some dresses for women.  I personally have a hard time finding nice button downs that don't pull at the bust. I just purchased a chambray shirt. It is soft, hangs perfectly, and doesn't pull at the bust!! Yeah! I know I am not the only one that struggles with that issue so I encourage you to head over and see for yourself!
If you aren't here in San Diego you can also purchase online at UNTUCKIT.com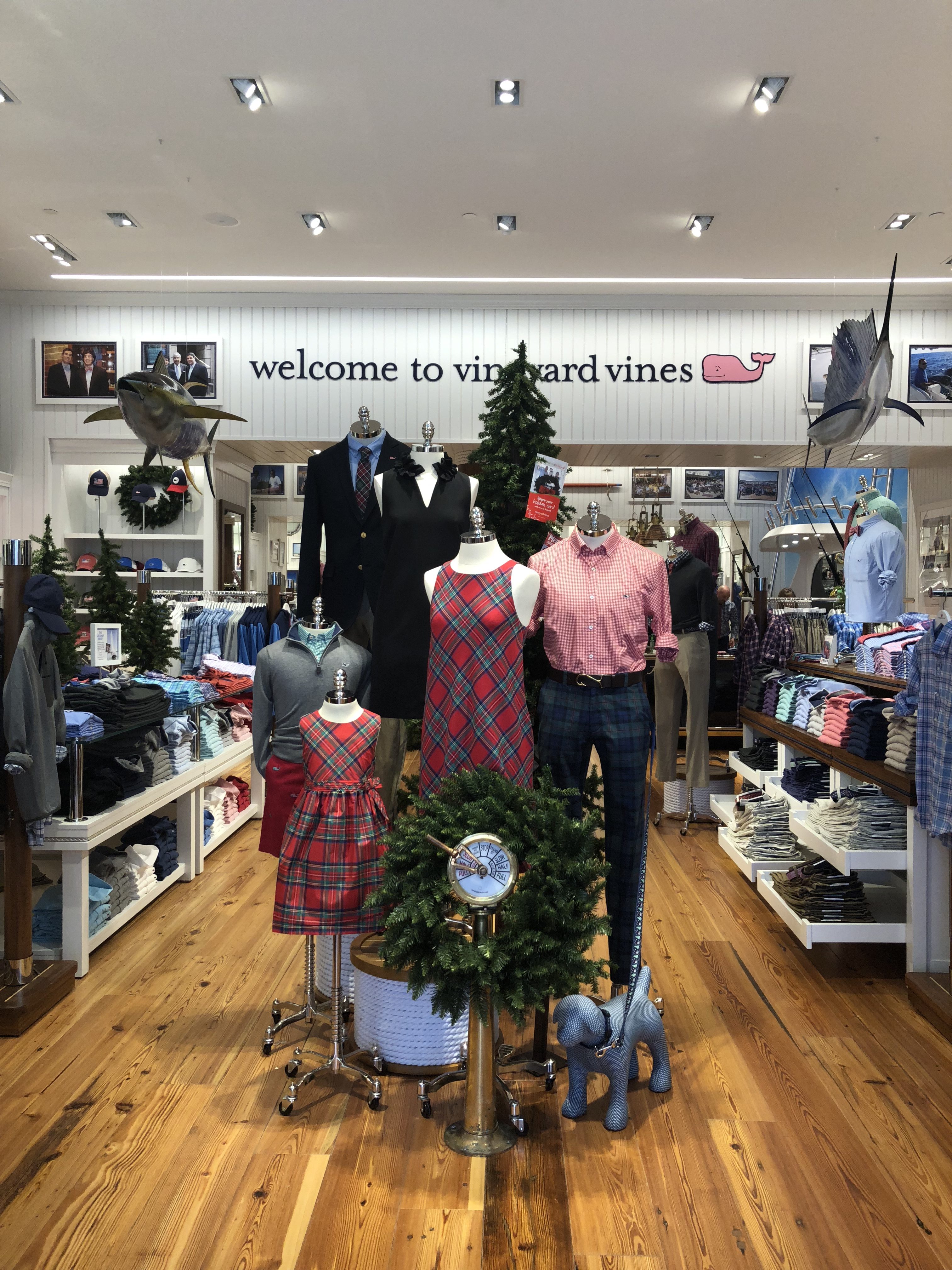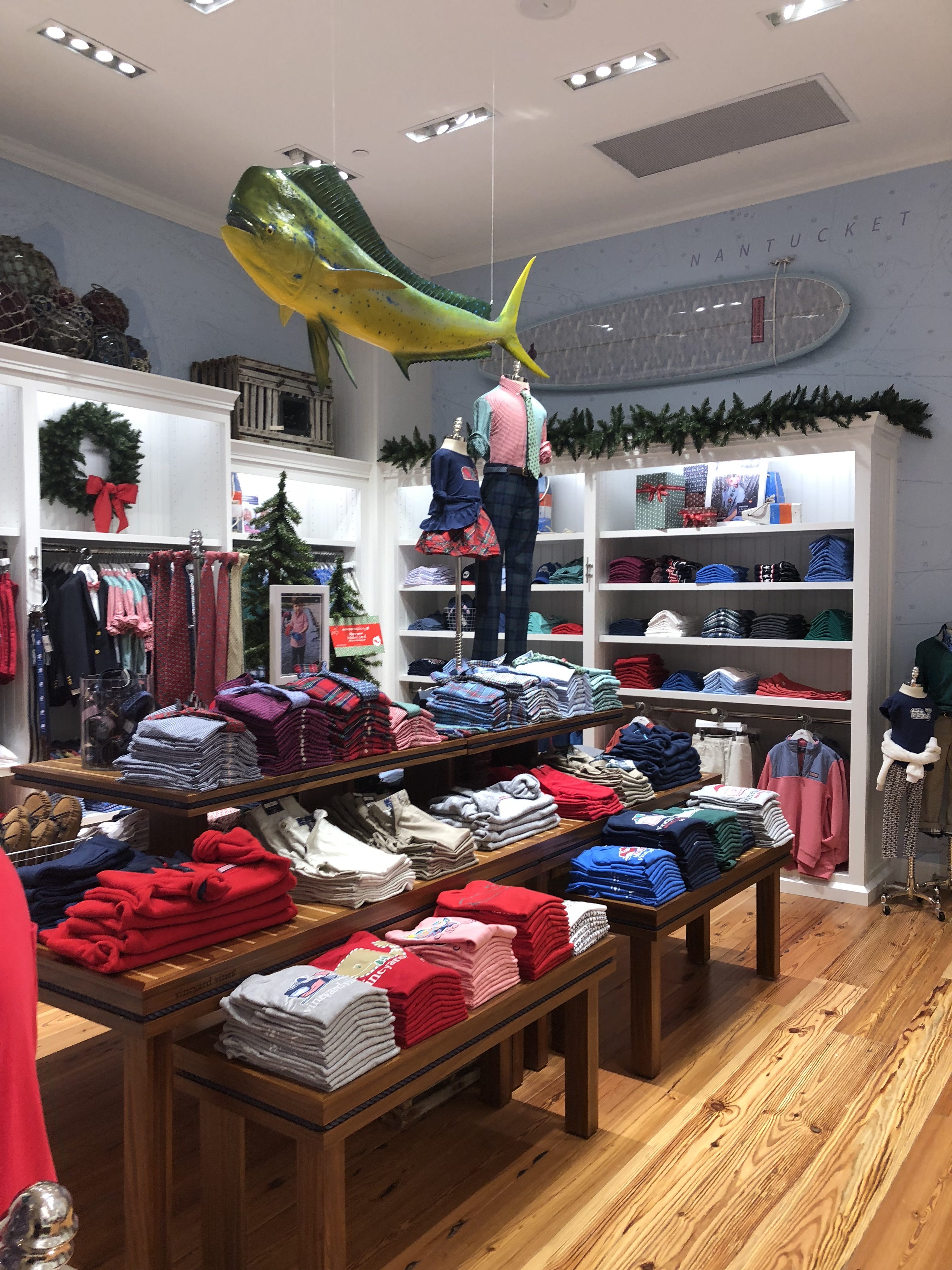 The second new-to-San Diego store is Vineyard Vines. I am thrilled we now have a Vineyard Vines in San Diego!! Vineyard Vines is an uber preppy, east coast style boutique that carries men's, women's, and children's clothing and accessories. The store is just delightful, very whimsical, and it is one of those stores that makes you want to shop. If you haven't finished your Christmas shopping I urge to stop by and check out this preppy store for stocking stuffers and PJs at the very least. I purchased their flannel PJs and they are dreamy soft and ultra cozy. I promise you'll love them too.
If you want to make a family night out of it, Westfield UTC is hosting their last Winter Nights celebration December 16th from 5:00- 8:00. Join them for an "evening filled with live entertainment, festive activities, surprise giveaways, and more. Enjoy family photo opportunities with toy soldiers, carolers and other characters while listening to all the holiday favorites in Palm Plaza"