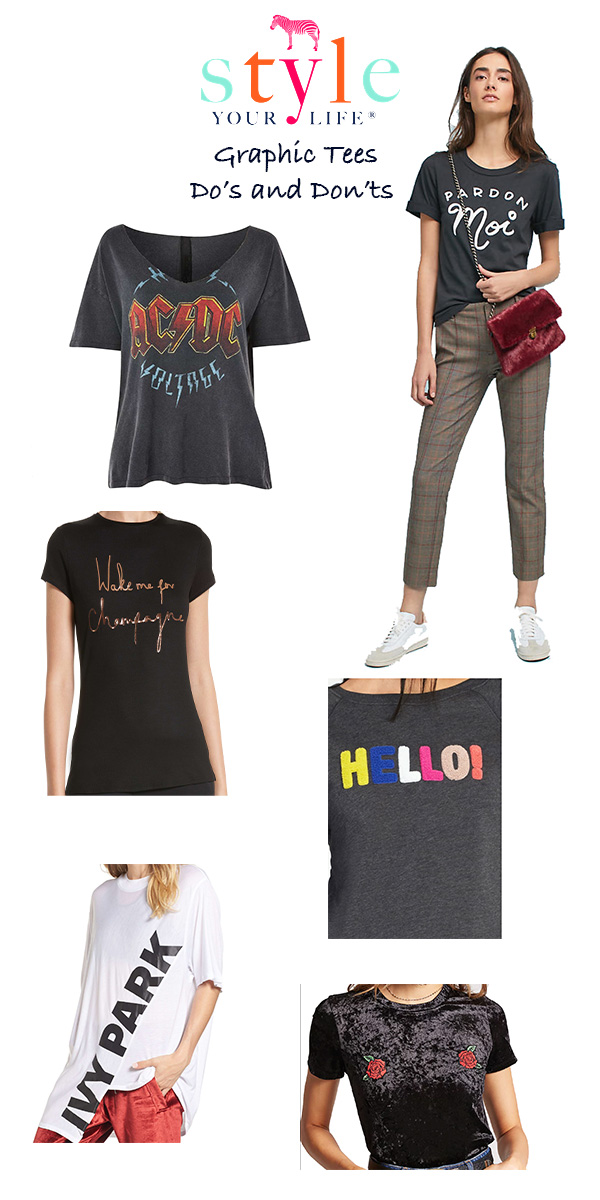 AC/DC, Pardon Moi, Wake Me for Champagne, Hello!
Graphic tees and sweatshirts can be a playful addition to your wardrobe the key is the way you style them and honestly the tee you are wearing.  They come at every price point from Target to Neiman Marcus so there is a graphic tee out there for you if you want one, or two.  This is my top five tips for graphic tees
Select one that reflects YOUR personality
It should be a cut that is flattering on your body type ( duh, right? but sooo important)
Have fun styling it, wear it with a skirt, fun pants, or boucle jacket.
Do NOT wear a branded graphic tee. Unless a company is paying you to advertise for them why would you run around with their name all over your body?
I don't even believe I have to say this… But why oh why are people buying tops with graphics on their boobs? I don't hate trends very often but this one is weird, tacky and needs to go away ASAP.