Since I did my post on shopping for swimsuits earlier this year I thought we should talk about shopping for another summer essential: Sunglasses.
Because I love Warby Parker, and we happen to have one of their awesome stores here in San Diego at Westfield UTC, I thought they were the perfect for my research project.
If you haven't heard of Warby Parker yet…you will love this company.  If you already know about them…you know how amazing they are.
I have been a big fan of WP for years. They make fashion forward affordable prescription eye-wear and fashion sunglasses.  They also have a pretty fabulous business model.
Warby Parker started because the founders wore glasses (duh).  They were poor grad students that couldn't afford to replace their broken glasses. Their solution? Designing fashion forward glasses and selling directly to the customer. They also donate a pair of glasses to someone in need for each pair they sell. What's not to love about that?
So a few weeks ago I went into my local Warby Parker at Westfield UTC to chat with them about the perfect way to select the most flattering glasses for myself, my clients and my readers.
Here is what I learned to consider to select the perfect frames for YOU:
What is your face width?
How does the frame sit on the bridge of your nose?
What is the color of the frame?
AND
How centered are your eyes are in the frame? (this is better for your prescription)
It was  so much fun walking around the store trying on the frames they selected for me. I loved most of them and it made me wish I needed prescription glasses.
I tried frames I wouldn't normally try and I could not believe how cute they all were! The store is also designed to look  like a library I love details like that.
If you live here in San Diego I highly recommend a trip into the store and I urge you to let the staff help you because you will try options you might not normally choose. If you do not live in San Diego you can still order their glasses online. They have a great try-on program!
Let me know how it goes! I promise you'll find something you love.
xo
Jennifer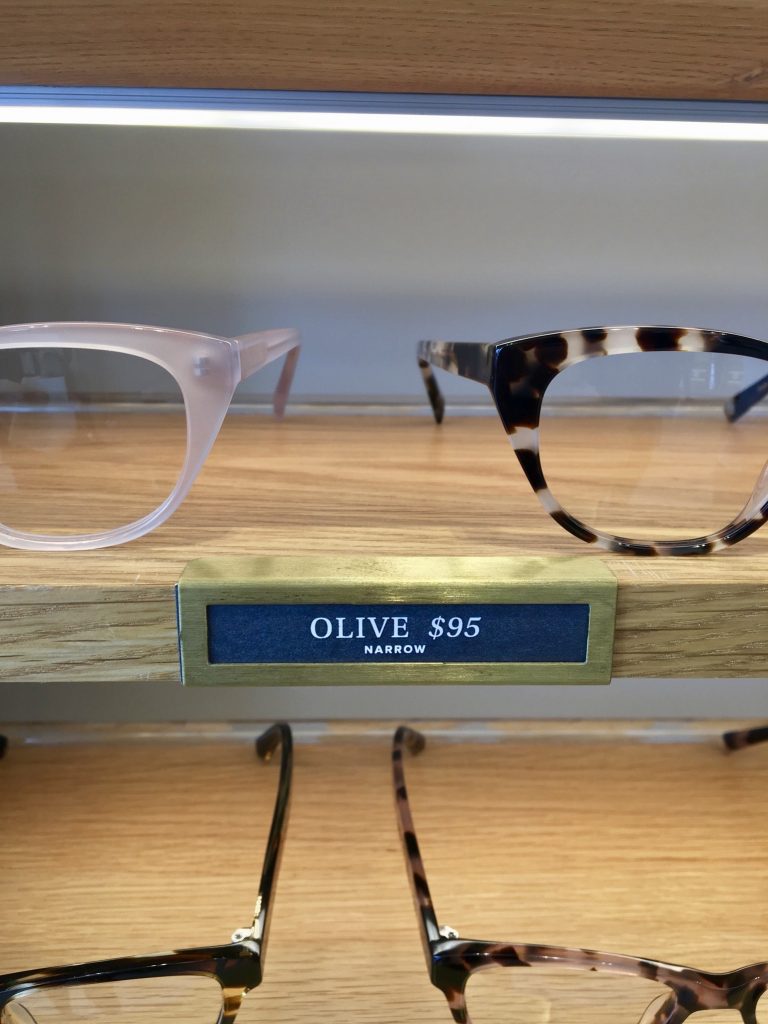 They are organized by frame type and size