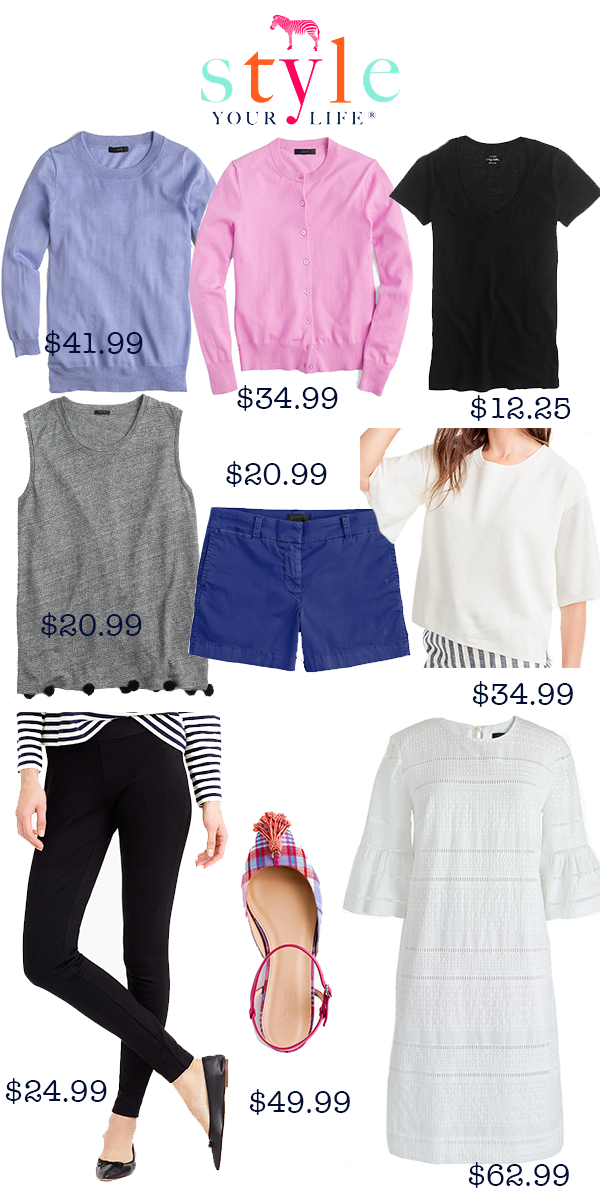 I love the sale section at J.Crew they typically offer a percentage off the sale section, today it is 30%- 50% . I tell my clients to stock up on their basics when J.Crew marks them down. J.Crew has a lot of great staples that they repeat year after year and occasionally they mark down certain colors.
Some of J.Crews great basics they are currently on sale in select colors : Tippi Sweater, Chino Shorts, Vintage Tee, Jackie Cardigan, and Pixie Pants.
It is also a great time to try some of their fashion pieces like shoes, dresses and novelty tops.
Above are some of the pieces I personally love and recommend as great wardrobe basics with a few trendy pieces to add some fun to your wardrobe!