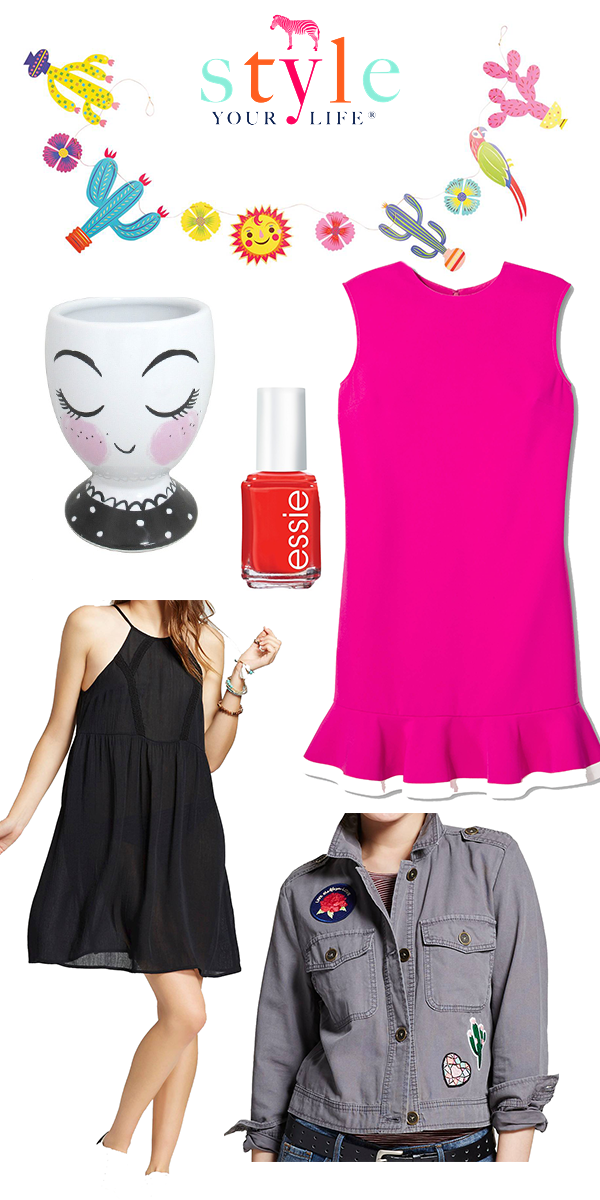 I know we all do this we run into Target shopping for paper towel and leave with a full cart.  These are items that made it home with me in April.
Check out my favorites from February here...
Cactus Garland– Soooo bright and cheerful in real life this photo doesn't do it justice! I couldn't resist it was only $5.
 Pencil Cup/ Vase– This is sold in the office section but it makes a spectacular vase.
Geranium Nail Polish- The Perfect Red for my toes.
Victoria Beckham Dress– My Easter dress great quality for the price!
Black Sundress– This is a piece that I will wear over and over this summer. It is pretty sheer so I wear this slip underneath it.
Cargo Patch Jacket-  In case you haven't noticed embellished  items are all the rage right now.
It is an AMAZING quality for the price and its a great length for dresses.