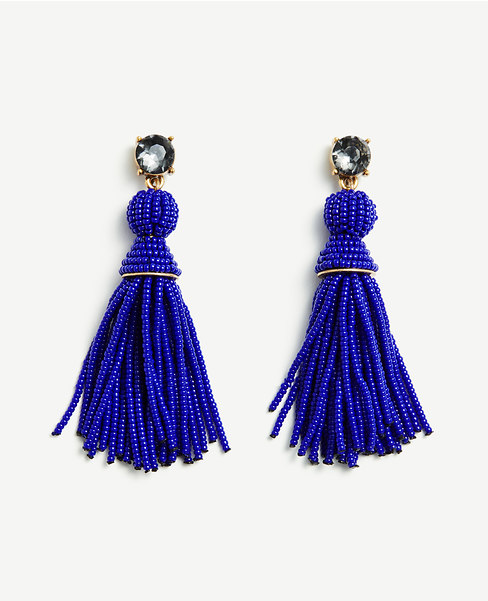 If you don't have statement earrings yet…. Now is the time gals!
I have been coveting tassel earrings for years but didn't want to pay for the Oscar de la Renta Tassels
Well thanks to these high quality beauties from Ann Taylor we can now get the look for WAYYY less. Like $7.95 Yep! $7.95.
Hurry before they are gone! Oh and if the earrings are too much the necklace is great too (and also $7.95). Just don't wear them together K?